Most of those who recognize the name Steyr immediately think of the Steyr AUG series rifles with their unique European minded design that sets them apart from most patrol rifles used in the United States.  That design creates a very sleek profile that places the rifle's magazine to the rear of the trigger assembly and generates a profile like no other.
Designed to meet the strict specifications of the Austrian Special Forces, Steyr rifles make a bold statement of excellence in the tradition of European engineering.  And what many may not know is that Steyr has made a strong bid in the American market with its Trussville, Alabama manufacturing plant.
Now the Steyr AUG rifles sold in the United States will be manufactured in the United States in a partnership with Saber Defense.  Some parts are still manufactured in Austria, but more and more these rifles are becoming home grown.
While the company is quite famous for its AUG assault rifles, what many people in the United States shooting community might not know is that Steyr (officially Steyr Mannlicher) is also the producer of high quality sniper rifles.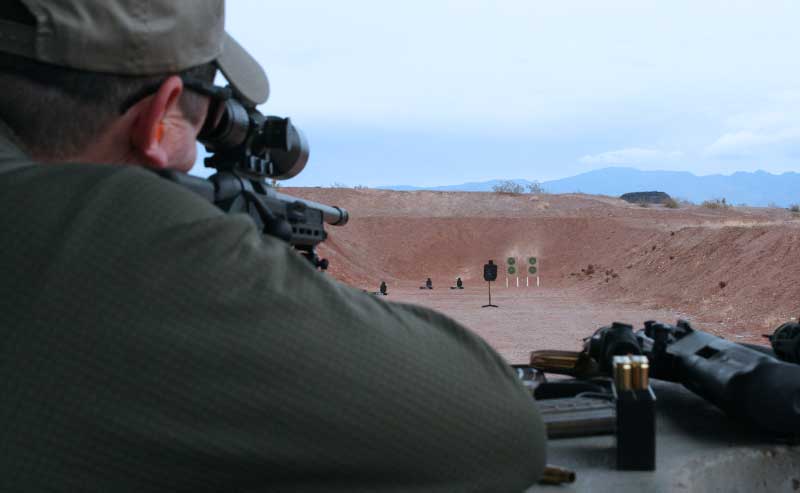 The latest release is the Steyr SSG 08, available in .308 Winchester and 300 Win Mag.  This rifle incorporates many of the latest trends in mission ready sniper rifles.  For instance, the Austrian engineers have used light weight aircraft aluminum in the stock, as well as highly durable synthetic components to keep the rifle's weight easily manageable.