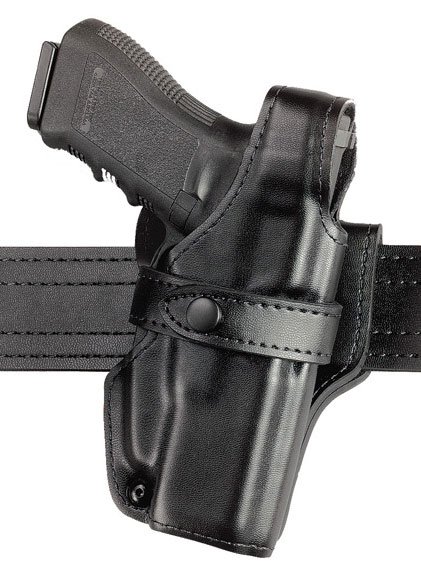 Another police officer was shot yesterday during a struggle with a suspect.  The officer was shot with his partner's weapon.
Cobb County (GA) police officers responded to a suspicious person call at a closed business. (Ed. note: The original news report is no longer available for me to link to – sorry!) When the back-up officer arrived, the first officer was already struggling with a 23-year-old woman, who was attempting to disarm him.  The woman was able to get the Glock pistol partially out of the holster, and discharge it.  The round struck the back-up officer in the leg.
The woman was subsequently subdued, and taken into custody.
Security holsters have been a great benefit to reducing the number of police officers shot with their own firearms during the past few decades.  In fact, the Safariland 070 SSIII holster probably deserves a place right next to the bullet-resistant vest for keeping cops safe.
However, security holsters are not a magic talisman to keep the officers from being killed with their own duty gun.  Rather, they are only one part of the whole response to the danger.