As a polie officer and small business owner, I don't much care for thieves.  Often the theft of something creates a problem much larger than merely the replacement cost of the stolen item.  Take, for example, the theft of 25 pre-production MK-4 "Vuja-De" knives from Mantis Knives.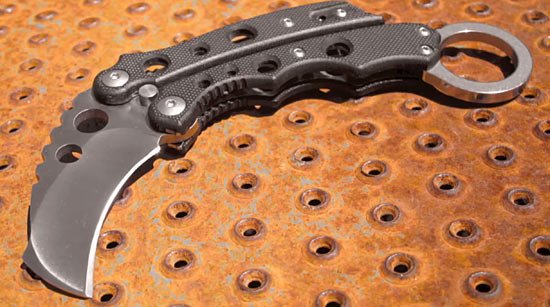 The stolen knives were taken from a parked car on West Paces Ferry in Atlanta, GA.  The vehicle was rented by employees of Mantis, who were out on a sales trip.  Also lost was an iPad, video footage, photographs and all sorts of information.
I'm sure the responding officer was able to assign a dollar amount for the stolen items in the report, but the true loss can only be measured in lost client information, potential sales of the new knives and irreplaceable images and video.  How do you assign a dollar amount to growing your business?
So, if anyone has any information on the missing MK-4 knives, please contact Mantis Knives immediately.
The following two tabs change content below.
Richard was a police officer and trainer with experience as a patrol officer, field training officer, court officer, corporal, sergeant, lieutenant, watch commander and commander of a field training and evaluation program. Currently, Richard spends much of his time testing and writing about guns and shooting products.