Legislators in the State of Pennsylvania have just introduced a bill that would reduce or eliminate several legal restrictions on knives as "Prohibited Weapons". The act was strongly supported by the American Knife and Tool Institute (AKTI), and would delete "dagger, knife, razor or cutting instrument razor which is exposed in an automatic way by switch, push button, spring mechanism, or otherwise" from current Pennsylvania law (Title 18, Section 908 (c), Section 2).

Though not law yet, it appears this bill has a lot of momentum. I can understand the desire to relieve some of the restrictions on knives. Many police officers and civilians have come to really enjoy assist-opening knives that are considered "switch blades" by some States and Localities. In addition, razors and razor cutting instruments like box cutters, or other tools, have significant use potential in industrial or personal use.
I have not examined all of the particulars of the Pennsylvania bill, but in general I see some merit. The technological advances in today's knife market should be applauded and encouraged. At the same time, common sense measures can be kept in place to provide protections for officers and the community.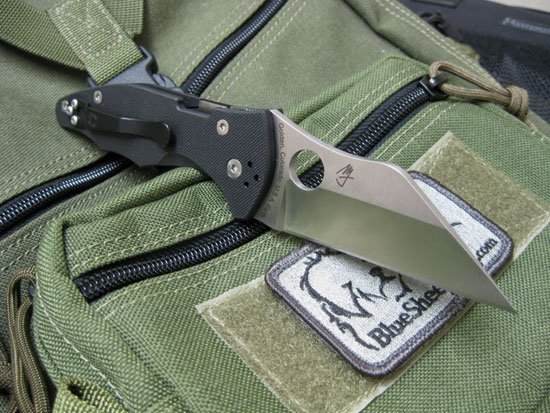 The media announcement from ATKI is posted below:
2015 Pennsylvania Bill Will Remove All Knife Restrictions
Daggers, switch or automatic knives of any mechanism would be legal
(January 28, 2015) – Several years of work culminated yesterday in the introduction of a bill to remove all references to knives under Pennsylvania state law Section 908 "Prohibited Offensive Weapon."
PA H 230 would delete "dagger, knife, razor or cutting instrument razor which is exposed in an automatic way by switch, push button, spring mechanism, or otherwise" from Section 2 Section 908 (c) of Title 18.
The only prohibition under existing law is for a knife with a blade exposed in an automatic way. If enacted PA would have no knife prohibitions and statewide uniformity or "preemption ." The amendment to Section 908 is part of a broader bill also dealing with firearms.
As a native of Pennsylvania, lawyer, and knife expert, AKTI's legislative consultant Daniel C. Lawson has been working relentlessly to make his state free of knife laws.
"The American Knife & Tool Institute is making a huge difference state by state repealing or clarifying knife laws and I'm very pleased that legislators in Pennsylvania have listened to my request to introduce this legislation," said Lawson. "My own representative, Rep. John A. Maher (R-40), of Upper St. Claire, was very understanding of the problems created when types of knives used as valuable tools are classified as offensive weapons."
Joining Representative Maher as bill sponsors were Representatives Saccone, Dunbar, Maloney, Diamond, Krieger, Cutler, Kauffman, Reese, Roae, Saylor, James, McGinnis, Everett, Sankey, Hickernell, A. Harris, Readshaw, Metcalfe, Tallman and Cox.
AKTI will continue to report on progress. In the meantime, please contact your State Senators and State Representatives and politely encourage them to support H 230.
http://www.akti.org/news/pennsylvania-bill-will-remove-all-knife-restrictions/
http://www.akti.org/news/akti-legislative-action-plan-2001/
The following two tabs change content below.
Aaron is a sergeant with a midwestern police department, where he serves as a trainer, supervisor and SWAT sniper. In addition to his broad tactical knowledge, Aaron has experience in DUI, DRE and undercover narcotics investigations.