The BlueSheepDog Crew is always evaluating the site to see how we can make things better. As we have stated many times already, our primary purpose is to provide America's law enforcement officers an outstanding resource for:
Officer safety concerns
Training on key aspects of police work
Information on the latest firearms, ammunition, and LE duty gear available
Tactics for the modern police officer
Trauma treatment and the essentials of TCCC and a good Kit

Legal updates from the Federal Courts

Firearm and equipment reviews

And more …
Though we like to think we're doing a good job, the best evaluators of our performance are you – our readers! We monitor traffic to our site, but daily or even weekly tracking records are not enough to understand what is reaching you the most. Some of you are daily readers (Thank You!), while some only visit once or twice a week. Trying to analyze the popularity of particular articles by these numbers is never going to give us the full pictures.
Please bear with us as we lay out our plans and seek your input to make BlueSheepDog your first choice stop for law enforcement information and online training.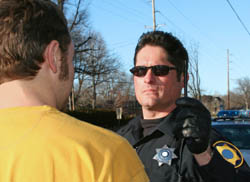 We want to take time to lay out our BSD2015BITE (BlueSheepDog Information, Training, and Equipment Review Plan for 2015), and remind readers of the ever-growing resource library on the site. We also want to solicit ideas from our readership. If we are not reaching you with the information that you need, than no matter how good we think we're doing we have missed our mark.
BSD2015BITE
Informational Articles
These tend to be the bread-and-butter of our site output. These are quick articles to let readers know about the newest firearms, equipment, or trends coming into the law enforcement or firearms community. The last couple of months has been our annual SHOT Show review of new products. If you are unaware of the SHOT Show, it is the largest trade show in the world for firearms manufacturers and just about everything associated to them. There are nearly 1700 vendors at the Show!
SHOT stands for Shooting, Hunting, and Outdoor Trade Show. There are large sections that are dedicated to law enforcement gear, but we have to hit the main floors to find information on the major manufacturers like Glock, Smith & Wesson, Streamlight, or Safariland.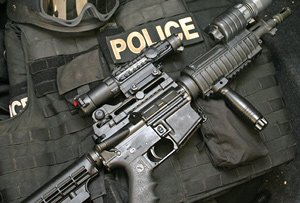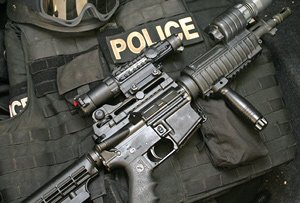 We will continue to provide firearm articles so readers receive a broad view of what they may face on the street, or to give readers ideas for off-duty or back-up firearms (something we preach about often about at BSD). The same will be done for a wide range of gear items, from items that are clearly intended for police, to those that can be used in a wide range of activities.
Training Articles
These articles are more in-depth reading covering areas of law enforcement work that often have the highest chance for litigation. There have been a wide range of articles already posted, with older posts stored in our resource library.
Firearms training and tactics
Tactics for responding to critical incidents
Trauma care – TCCC
DWI stops, SFST's, and testimony
Courtroom testimony.
Here's a link to our Training Articles page:
https://www.bluesheepdog.com/articles/
These are often the most fun to put together, because it allows our Staff to preach about their passions. We are continuing these line of articles, as we have received very positive and popular feedback from them. The topics are not finalized yet for 2015, but you can expect to receive more on:
TCCC – LEO response to traumatic injuries (self and buddy care)
Firearm manipulation techniques
The use of flashlights – hand held and weapon mounted
Uniform video recorders (body cameras)
And more …
Equipment Review Articles
This is an area that we would like to work on this year, but takes us the greatest amount of time and resources to complete adequate articles. We do not conduct reviews of firearms or gear lightly. As current and former law enforcement officers, with over 50 years of service, we know that this is a no-BS area! Our reviews usually take several weeks or months to complete, so we can provide the most accurate information on the product to our readers. Since a couple of us are still active duty, time can be a difficult commodity to acquire.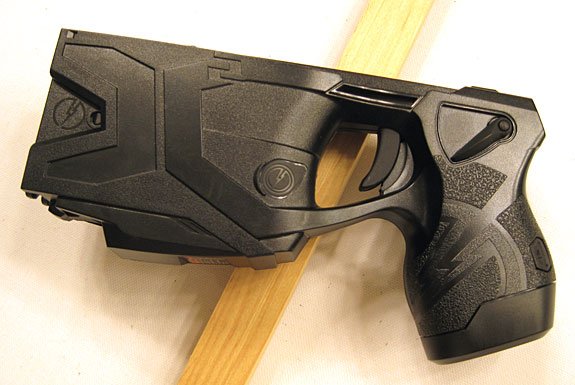 We do have sponsors here at BlueSheepDog, but we have never taken in an item for review with a promise of a favorable review. Instead, we promise all the manufacturers (including our sponsors) a fair and impartial review. Some of our reviews come from a collaborative agreement with Police & Security News.
If something critical is found during the review we provide the manufacturer our findings and offer to examine another item. We recognize that even the best in manufacturing processes does not guarantee perfection. After a review of the second item we present our review to the readers.
Here are just some of the reviews we have performed.
Firearm Reviews
Gear Reviews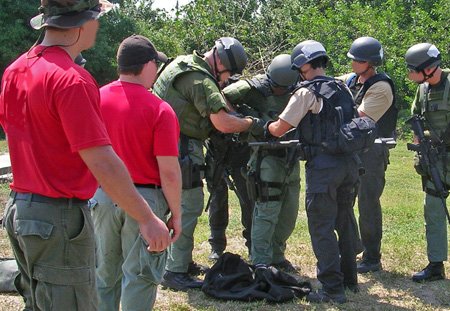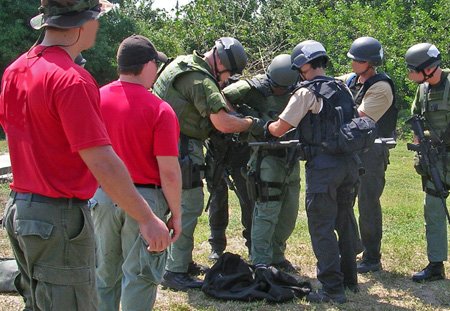 Flashlight Reviews
The BlueSheepDog Reader
We are very grateful for your readership, and want to continue providing you with outstanding information and training aids. Please take the time to respond to these questions so we can evaluate how to best serve you throughout 2015 and beyond:
What do you like best about BlueSheepDog?
What do you not enjoy about BlueSheepDog?
What would you like to see more of at BlueSheepDog?
What is the best media presentation to meet your needs?
Are there more benefits that you're looking for in Blue Crew Membership?
Thanks again for staying with us, and we look forward to continuing serving our BlueSheepDogs!
The following two tabs change content below.
Aaron is a sergeant with a midwestern police department, where he serves as a trainer, supervisor and SWAT sniper. In addition to his broad tactical knowledge, Aaron has experience in DUI, DRE and undercover narcotics investigations.