"OFFICER NEEDS ASSISTANCE!"
Those words are the dreaded broadcast announcing a fellow officer is in the fight of their life, and all available help is needed. It is one of the few calls that demands us to drop everything and get to the officer in need of help. It is the worst of the worst.
Though this is the call that represents the worst case scenario for an officer, it is also the most powerful testimony of the brotherhood of the badge. It is a call that brings the "Calvary" of help to the officer in need. Petty differences or personality conflicts at work are put aside, and the mission to reach the officer in need becomes the united effort of all.
Detective Josh Ward Needs Assistance
Lee's Summit, MO Police Detective Josh Ward has had a very challenging 6 months. His mother passed away in late 2014, and his father has some medical conditions limiting his mobility. Josh is the primary provider for his family; wife Melissa, twin girls Lillian and Claire (age 6), and 10-month old son Henry. Josh has borne the weight of the extended family for some time.
The stress was so heavy that Josh contracted Bell's Palsy in late 2014, preventing him from performing his annual role as Santa Claus for his Department's Shop-With-a-Cop program. This was particularly distressful to Josh, as he truly enjoys brightening under-privileged children at Christmas time. What was supposed to clear up after a few weeks continued on into months, adding to Josh's stress.
If the sagging face, and difficulty speaking wasn't enough, Josh began feeling a pain in his right side. He went to the Emergency room twice in one week, but his ailment was not diagnosed. As dedicated as Josh is to his work, he continued to try to come into work and advance his cases.
Flesh Eating Bacterial Infection
About mid-week Josh was feeling so badly that he had difficulty moving and maintaining conversations. He had to be ordered home to recover. However, Josh's pain became so unbearable that he had his father take him to the Emergency Room a third time. Having served in the military in Vietnam, Josh's father saw  the purple and red inflammation on his son's right side and knew there must be a terrible bacterial infection. No one knew how bad it really was. The pictures are too horrible to show here.
This time the Emergency doctors recognized that Josh was critically ill, but it was almost too late. Josh was transferred by ambulance to a higher level trauma center, and coded en route. Paramedics were able to bring him back, and stabilize him enough to get him to the Trauma surgeons immediately took Josh into surgery, and determined that Josh was suffering from the very rare, Necrotizing Fasciitis, or flesh-eating bacteria. In essence, Necrotizing Fasciitis, is a staph infection (Staphylococcus Aureus) on steroids.
The First of Many Surgeries
Josh's first surgery had to be halted half way in due to Josh's blood pressure being so unstable that he likely would have died had the doctors continued. The next day Josh was stabilized enough to continue, but the surgery was extensive. Josh has been opened from his arm pit to his groin, and the majority of muscle and tissue on his side has had to be removed.
Further surgeries continued to remove dead and dying tissue to help prevent the spread of the fast-acting disease. Josh had to endure heavy-duty anti-bacterial scrubbing of his flesh, tissue, and organs.
Now, after 15 surgeries, Josh is beginning to improve, but he is far from out of danger. His status has been reduced from critical to serious, but the side effects of the infection have now begun to take another serious toll from our brother.
The doctors thought they were going to have to bring part of the muscle on the back of his shoulder over to the front to replace muscle and tissue that had to be cut out. Miraculously, Josh's body is beginning to grow new tissue in the effected area. The doctors are waiting for now to see how much recovery Josh's body can do on its own. Regardless, the recovery process will take months if not years.
Facing the Reality of Amputations
Due to Josh's serious blood pressure fluctuations, the doctors had to use medications to raise his pressure to keep him alive. Josh also had to endure numerous dialysis treatments, and has been medically sedated until just about a week ago. A side effect was that his extremities were not getting good blood circulation.
After a month of this condition (to save his life), Josh is now facing amputations on his extremities. The first report was that the tips of his fingers would have to go. However, just this week Josh lost most of his left thumb, half of his left middle finger, his right pointer finger, and most of his toes. As you can imagine the impacts of this illness, the surgeries, and the peripheral medical conditions and treatments have been quite devastating. With the loss of his fingers, the hope that Josh would be able to return to full duty as a police officer are almost completely gone.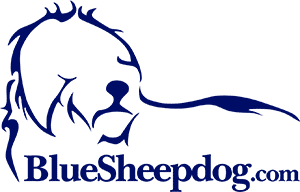 Worst yet – Josh does not know the extent of his injuries. His medical team has wisely decided that for now Josh should only be told that he had a serious illness, he's in the hospital, and he's doing better. The psychological impact during the physical treatment could be catastrophic to Josh's recovery.
The extent of Josh's trauma will have lifelong ramifications. Though not officially determined, the likelihood of Josh being able to return to police work is very slim. In addition, the trauma that Josh has gone through will most likely mean Josh will suffer with disabilities for the rest of his life. For a young husband, father, and primary provider the future is a long, uphill road.
How You Can Assist This Brother Officer
Those who know Josh say that he is an amazing person. Josh is the kind of person that is a friend to all and is an extremely dedicated professional. He has an incredible drive at work, managing his own cases, but always offering help to others as well. His co-workers say he brings such a positive perspective to the job, that he is a real joy to be around. That this calamity has fallen on Josh is just another travesty in an already immeasurable heartache for the Ward family.
The brothers and sisters in blue at the Lee's Summit Police Department have come out in full force to support Josh. An officer has been at the hospital 24/7 since Josh was admitted. There have already been a half-dozen fund-raisers, with several more planned for the future. Needed home repairs and lawn maintenance are being completed, as well as a meal train and child care.
Though Josh and his family have a good medical insurance plan, the costs of Josh's care is already well over $100,000, with a long way to go. Medical insurance will cover the bulk of the expenses, but Josh and his family will still be facing a long list of bills and expenses they will have to personally cover.
Not to mention the expenses involved with long-term life changes.
To help cover these costs there have been several sites set up to update people on Josh's condition, and offer a way for people to donate to Josh's cause. If you want to help Detective Josh Ward here's how:
#strongforjosh
http://www.gofundme.com/s88zm54v
https://www.facebook.com/groups/1096927863656296/
Thank you for any help you can give, even if it's just to keep Josh, Melissa, and their family in your thoughts and prayers.
The following two tabs change content below.
Aaron is a sergeant with a midwestern police department, where he serves as a trainer, supervisor and SWAT sniper. In addition to his broad tactical knowledge, Aaron has experience in DUI, DRE and undercover narcotics investigations.