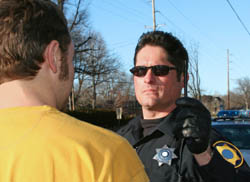 This is the beginning of a series of articles on DUI enforcement for drug impaired drivers, and a continuation of the very popular DUI enforcement, and SFST's series. This article introduces officers to the problem of drug impaired drivers, the history of the Drug Recognition Expert program, and difficulties in prosecuting these cases.
The ability to interpret, analyze, and determine which drug category is the cause of the impairment requires officers to pass the intensive NHTSA/IACP Drug Evaluation and Classification (DEC) course, and be certified Drug Recognition Experts (DRE).
This article does not certify officers in anything, and is presented simply to educate officers on the DEC program and how it can benefit DUI enforcement and many other areas of law enforcement.