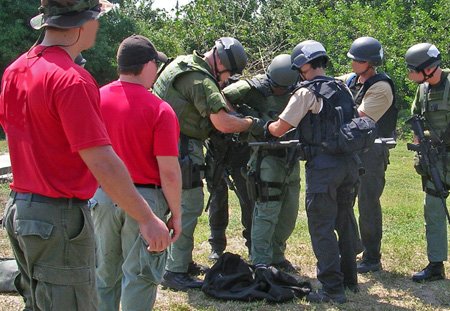 Two of the most common questions I get from officers around the country are: "How did you get started in training?" and "What is your advice for me (someone interested in training)?"
Answering the first one is simple and it's probably the same answer used by many instructors: "I kind of just fell into it."  My first 'gig' was assisting a PPCT Instructor Trainer friend of mine, Bob Nicholas.  I enjoyed it as doing knee strikes, pressure points and arm bar takedowns was fun.  But there was very little lecture and I didn't have to put any training points together in a lesson plan.
What moved me to another level was an order by my lieutenant, Dane Cuny, when I was a sergeant.  He dropped the bomb on me during the midnight shift about 22 years ago.  "Hey, you're going to have to teach a BASSET class."  "A BASSET class, what the hell is a BASSET class?"  His response was, "I dunno, but it's got something to do with alcohol serving.  You have to teach it to everyone in the Village who serves booze at every bar and restaurant.  It's a state certified class and six hours long."  I went nuts. "Six hours?!  To thousands of people?!  Why the heck do I have to do it?"   "Because I don't want to," my commander responded.  And I had no real retort for that, but I still went into a panic.