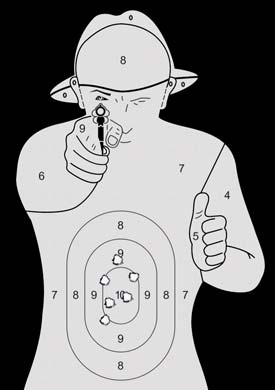 One of the bigger challenges faced by a law enforcement firearms instructor is creating an element of realism in the training environment.
Without this vital quality, a day at the range is just another administrative hoop to jump through as officers fail to make the connection between the exercises performed and the harsh reality of applying deadly force.
Sadly, a great many agencies merely have their officers qualify for the record and the training value of many drills designed to assess officer proficiency is questionable at best. The focus has become administrative survival rather than the acquisition and maintenance of skills to better prepare the officer for the street. Often, this seed is planted at the academy where officers are denied the opportunity to take their skills to the next level and become truly proficient. Standards are "dumbed down" and, as long as trainees can meet the minimum marksmanship level, there is no need to push any harder.