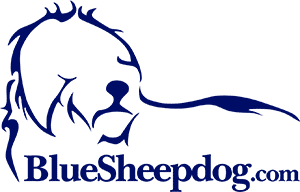 Welcome to the Blue Sheepdog. This website is designed to provide information and training to law enforcement officers. The information is provided free of charge with the hope that it may help officers become more effective in the safe application of law enforcement.
I also hope that agencies may benefit from the information and strive to improve their operations and procedures. All too often departments continue doing the same old thing because "that's the way we've always done it." While I do not advocate for change in policy or procedure for the sake of change, I do push departments to regularly examine what it does, for what reason and how does it do it. These questions can lead to improved performance by the entire organization.
All comments are welcome as long as they are offered in a professional and constructive manner. Profanity, personal attacks and the like are not acceptable on this site. I do not expect that everyone will agree with everything brought up on the site, but I do expect that everyone handle themselves in a professional manner.
Your suggestions and other input is also welcome. Please contact me through this page. I receive thousands of e-mails every week. It is tough to respond to everyone, but I do try to do so. Please be patient, and feel free to send a follow up message if I don't get back to you within a few weeks.
If you have an emergency, contact your local police of sheriff's department for help.