At the SHOT Show, I got to view some 2012 products by SOG Specialty Knives. One of the most unique was the brand new series of Blade Light knives that will be released later this year.
Typically, a knife with a built-in flashlight is usually a flashlight with a built-in knife. A good example of this is the Tool Logic SL1 folding knife. It has a flashlight that can be used in conjunction with the blade, but also removed for other tasks.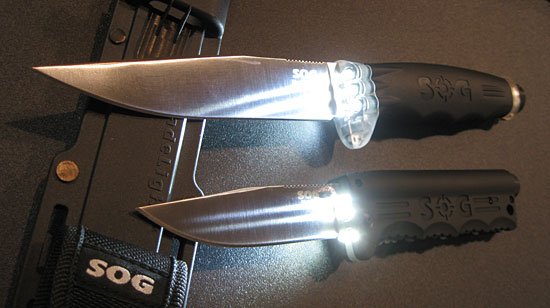 This is not the aim with the SOG Blade Lights. SOG Marketing Manager Chris Cashbaugh walked us through the set-up. The Blade Light knives are a fixed blade and folder that have LED lights housed in the handles.