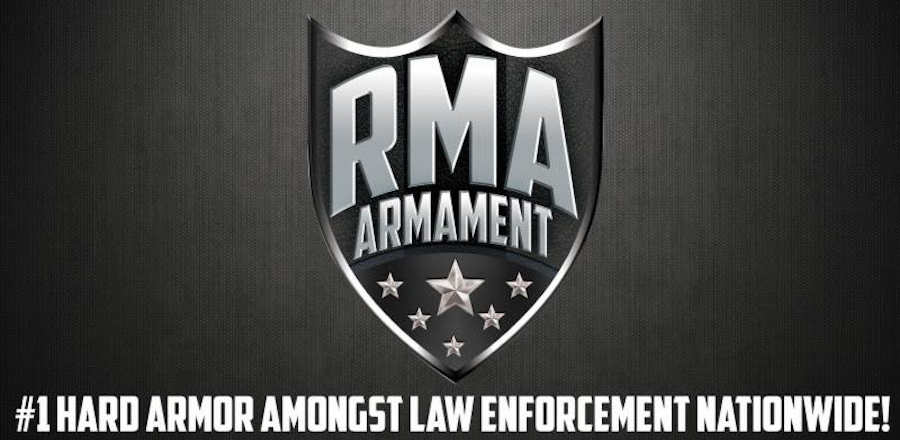 RMA Armament has just introduced their newest Level III+ rifle-graded ballistic plates, the Model 1090. These new ballistic plates are made from highly resistant but lighter weight polyethylene, and come in a single curve configuration. The use of rifle-grade ballistic plates used to be reserved for military units, and specialized tactical teams (SWAT) for law enforcement. However, in recent decades the advent of high-profile mass killings and police response to active shooter or spree killer incidents has revealed the need for police officers to have rifle-grade ballistic protection available even at the patrol officer level.
Though a relative newcomer to the ballistic armor market, RMA has made a very positive impact on those in need of ballistic protection. Making their ballistic plates to the highest NIJ specifications, RMA Armament has quickly gained the reputation for high quality ballistic plates suitable for SWAT or Patrol officer use. In particular, the use of polyethylene (UHMWP) has been a vital improvement in the overall portability of heavy armor plates, and RMA Armament has mastered its use in armor plates providing excellent protection, while helping to reduce overall weight.
BlueSheepdog has had the opportunity to examine RMA ballistic plates at SHOT Show several times. The quality of construction is top-notch, and staff extremely friendly and helpful, and the tests products clearly indicate a superior product capable of protecting as advertised. Another benefit of using polyethylene is the user gains a bit of bouyancy, where heavy ceramic or steel plates will only add to the weight dragging an officer under the surface should they find themselves in water.