FLIR Systems, Inc. has released a new line of thermal imagers that are affordable (by thermal imaging standards). The Scout series is initially aimed toward the civilian hunting market, but will branch into the law enforcement and maritime markets this year.
I stopped at the FLIR booth here at 2012 SHOT Show and checked out one of their Scout PS24 imagers. This model is an entry level device, but it has terrific tactical potential.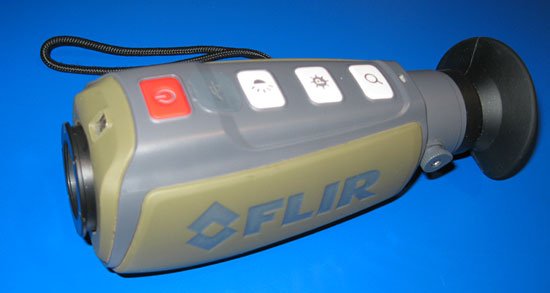 The PS24 has a color LCD viewfinder display that can be toggled through White Hot, Black Hot, and multiple Red/White Hot palettes. Okay, I'll come right out and say it: I think thermal imagers are ridiculously cool. Yeah, I had a stupid grin while I pointed the thing around at passersby.