Welcome to the BlueSheepdog.com site!  If this is your first time, looking around might be a touch confusing, so we hope to make your experience much more enjoyable with this quick tutorial.
BlueSheepdog.com started in 2007 as a free resource for law enforcement officers.  To find out a little more about who we are, please check out our About BlueSheepdog page.
We offer a articles and training on a wide variety of topics.  Everything you see is completely free, so please take advantage of everything we offer.
Articles
BlueSheepdog has its roots in the training article.  When Richard founded the site, this was the main content delivery method.  We have a deep selection of articles including training on all sorts of law enforcement topics, officer safety tips, equipment reviews and general police news.
On the front page, you will see the five most recent articles.  By clicking the "Next Page" link, you can peruse next most recent prior articles.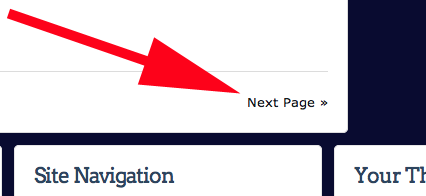 Alternatively, you can check out some of the most popular articles by following one of the links on the right-hand side of the page.
If you have something specific you are looking for, try doing running a search.
Also, you can take a look at all of the articles by following the Sitemap link.
Newsletter
The BlueSheepdog training newsletter is another free service we offer to all of our visitors.  The newsletter features fresh training and gear reviews not found on the website.
You can find more information on the newsletter here, or just sign up by entering your e-mail address in the upper right box.  We don't ask for your name or other information, nor do we sell your info to any third party.
Podcast
Carry us with you in the squad car or while working out.  Our weekly podcast is another way we provide you content to meet your busy lifestyle.  To find all of our podcasts, click the Podcasts link in the top navigation bar.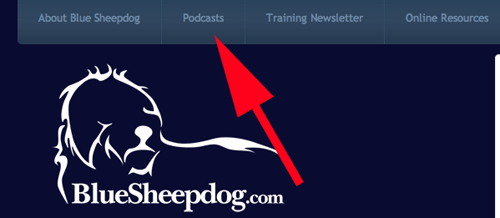 Once on the Podcasts page, click on any of the episodes to listen directly from the webpage.
Alternatively, you can subscribe via iTunes and have them automatically downloaded when new episodes are released.
Training Videos
We can't talk too much about these yet, but we are introducing a series of training videos for our community very soon.  Training topics will run the gamut from officer safety to domestic violence investigation.  So, watch for those very soon.
Still Have Questions?
No problem.  Just ask and we will make sure we point you in the right direction!
The following two tabs change content below.
Richard was a police officer and trainer with experience as a patrol officer, field training officer, court officer, corporal, sergeant, lieutenant, watch commander and commander of a field training and evaluation program. Currently, Richard spends much of his time testing and writing about guns and shooting products.