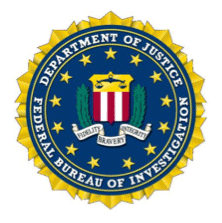 The Federal Bureau of Investigation (FBI) has made it official – they are looking to replace their current sidearms with a new handgun chambered in 9mm. On October 7, 2015, the FBI has submitted a Request For Proposals (RFP) to firearm manufacturers to fulfill an order providing FBI agents a new sidearm. There are over 10,000 FBI agents worldwide, and this contract is authorized for up to $80 million. This is a huge deal!
(EDITOR'S NOTE: The FBI just awarded Glock the $85 million contract for new article here detailing the announcement. Though the FBI RFP appeared tailor-made for the Sig Sauer P320, the efforts by Glock and their 20-year history with the Bureau ultimately won out. The new FBI Glock pistol is unlike any other, and is not just a patchwork of old and new components. It will be exciting to see the enhancements Glock added to win the coveted FBI contract.)
So why does the title say they have already selected a new sidearm? Well I'll break down the RFP to show that almost every major handgun manufacturer has been eliminated from consideration due to the strictly written RFP guidelines. In the end, there really is only one handgun that could possibly meet the RFP's restrictions. That handgun is from a very reputable manufacturer, and has received very positive reviews since its release in January, 2014. Keep reading to find out which handgun the FBI has selected.