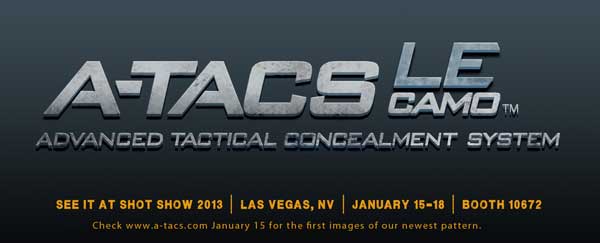 A new camo pattern has been developed by A-TACS and will be introduced at the 2013 SHOT Show next week.  I'm guessing there are grays and blues in it.
If you are not familiar with A-TACS, it was developed by Digital Concealment Systems and they make some great camo patterns for desert and woodland areas.  It is a digital product, but the most organic looking one I've had the pleasure of owning.  You can get all sorts of clothing and gear with the A-TACS pattern over at PredatorBDU.com if you so desire.  (Not a paid link – they are regular readers of BlueSheepdog and have some really good pricing.)
We'll get some photos of the new A-TACS LE for you next week.