Just because a body armor manufacturer says its armor is NIJ 0101.06 compliant, does that mean you can trust their word? A new National Institute of Justice (NIJ) program aims for "yes." Its Follow-Up Inspection and Testing (FIT) Program inspects and tests recently manufactured body armor to ensure that it will perform the way previously tested samples do.
Administered by the NIJ's National Law Enforcement and Corrections Technology Center (NLECTC), together with the existing Compliance Testing Program (CTP), the FIT Program lends an additional layer of oversight to the manufacturing process. Using surprise inspections by independent inspectors during production, the FIT Program successively compares new armor construction with preproduction samples previously found to comply with the voluntary CTP. It focuses on manufacturers who have models listed on the compliant products list and have not been inspected within the past ten months.
Like the CTP, the FIT Program includes both construction inspection and documentation and performance testing. Models found to comply under FIT are included on the compliant products list.
The program has completed 75 inspections since its first one in September 2010. In at least one case, the program found problems with three (out of 191) armor models' performance. The affected manufacturer recalled and replaced more than 1,750 ballistic vests which were already in the field. In other cases, vest construction was found to differ significantly from original samples: differences in the number of ballistic layers or leaky covers, either of which could affect performance.
Besides the recalls and replacements, the inspections helped manufacturers to identify which quality control measures they needed to instill. Rather than be burdensome to their businesses, the FIT Program has improved their efficiency and ability to maintain their market position. And, program administrators anticipate that its lessons will help inform the upcoming 0101.06 revision, slated to begin this summer.
Meanwhile, NLECTC reports that the CTP is collaborating with the ANSI-ASQ National Accreditation Board (ANAB) to develop accreditation rules for the BA 9000, a body armor quality management standard which extends ISO 9001 for manufacturers. Certification under BA 9000 will mean that body armor is being consistently manufactured.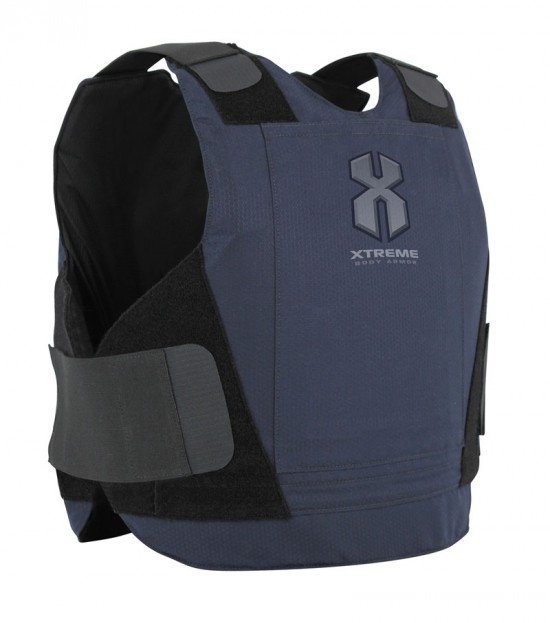 More information and the compliant products list can be found on the NLECTC's Web site at www.justnet.org.
Another Justice Department program, the Bulletproof Vest Partnership (BVP), continues to run. BVP funding is contingent upon mandatory ballistic vest wear policies which must be in place and in force at the time the agency submits its grant application. Also, the BVP grant only applies to NIJ 0101.06 certified armor purchases.
For more information on these and other BVP requirements, see the application checklist at http://www.ojp.usdoj.gov/bvpbasi/docs/ FY2011BulletproofVestPartnershipApplication Checklist.pdf.
Industry News
DuPontTM Protection Technologies has announced that it is acquiring the assets of BAE Systems Tensylon High Performance Materials, Inc., and has also purchased a minority share in Nanocomp Technologies, Inc. DuPont made these moves in order to help augment its Kevlar® technology. Tensylon's UltraHigh Molecular Weight PolyEthylene (UHMWPE) tapes and Nanocomp's Carbon NanoTube (CNT) yarns and sheets are expected to help DuPont develop stronger, lighter, more durable, and higher performing armor materials for vests; helmets; and, even, vehicles.
New Ballistic Protection Products for 2012 Affordable Body Armor
A new brand of body armor, Affordable Body Armor, is a Kevlar-based product with NIJ 0101.06 certification. Made with thin ballistic panels to optimize comfort, the Affordable Body Armor system is meant for either agencies or officers who must purchase their own vests.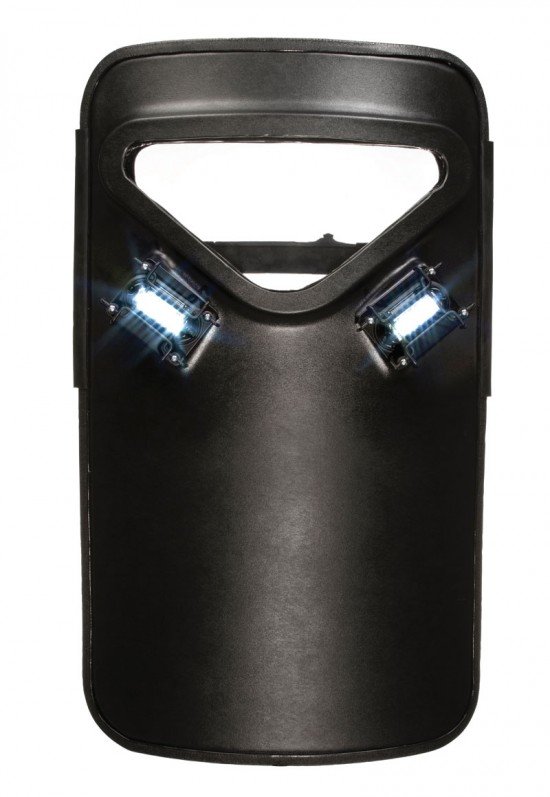 Armor Express
Armor Express' newest product line is its Razor Level II (RZR-B-II) which the company touts as its lightest weight and thinnest body armor
system ever. It uses Kevlar and Dyneema ballistic materials for a package which weighs just .81 pounds per square foot and is only .18″ thin. The Razor, which is certified from NIJ approved C1 and C5 templates, comes standard with Armor Express' RevolutionTM concealable carrier system which maximizes comfort and durability; a 5″ x 8″ .36 pound ARA-Shock ICW armor plate for Level IIIA semirigid aramid protection; and a five year warranty.
Baker Ballistics, LLC
Baker Ballistics has added a new accessory to their MRAPSTM handheld ballistic shield – the QuikDon. To allow for first responder patrol use, the MRAPS standard "Quick Release/Spreader" assembly and bungee load bearing system is simply snapped onto the QuikDon instead of the military or SWAT operator's tactical armor. The shield is quickly donned and offers hands-free, full frontal, body ballistic protection by allowing the weight of the MRAPS to be immediately transferred to the upper rear torso and neck. The QuikDon can be affixed to the rear pants belt for comfortable longtime wear.
The MRAPS lightweight shield provides users with NIJ Level III rifle threat protection, defeating multiple impacts from most common assault weapons from close range.
Battleware Technologies, Inc.
Battleware this year has three offerings of note: a tactical vest, a helmet and a shield. Its new SIERRA vest is built for comfort, cut to stay close to – and move with – the wearer's body. TUBETM side closures and the 6/12 pocket attachment system, together with front, back, and side rifle plate
inserts, make for full adjustability in any environment. TUBE side closures (developed by First Spear) remove all of the drawbacks of VELCRO side flaps. When loaded with a Kevlar XP Level IIIA armor system, a size large vest weighs only seven pounds.
Battleware's three pound VIPER helmet is tested to both NIJ Level IIIA and US Military ACH fragmentation protection standards. It features an NVG shroud, side rails to attach accessories, a custom liner with padded inserts, and a slide buckle chin strap.
Finally, Battleware's HARDPOINT all Kevlar entry shields are certified to NIJ Level IIIA or Level III rifle protection. They're available in standard or custom cuts and with a wide variety of handle carry options. They complement Battleware's series of soft shields meant for first responder entry protection.
Elbeco, Inc.
The Elbeco V1 External Vest Carrier is a cosmetic outer shell which houses the vest in its original concealable carrier for a professional uniform look. The External Vest Carrier is designed to be worn over a uniform shirt and fits most carriers on the market, when front and rear assemblies separate at the shoulder with either a hook and loop or adjustable strap mechanisms.
Features include two functional front pockets, a pen opening, stitched in military creases, and a false button front placket to match the shirt. The V1 External Vest Carrier is offered in a variety of fabrics, including polyester, poly/cotton, poplin, and wool and both traditional and West Coast styling options.
GH Armor Systems
GH Armor Systems combines form and function in its new Uniform Shirt Carrier, a professional-looking, custom-fit shirt which supports ballistic panels in the most low profile way possible. Made with 600 denier polyester, pin tucks, shoulder epaulets, formal buttons, and scalloped pockets, the shirt easily conceals protective armor without looking overly tactical.
It's adjustable at the sides and shoulders and includes extra pocket space, along with badge and nameplate attachments. An internal cummerbund and ballistic suspension can support all GH Armor Systems concealable ballistic panels, including 5″ x 8″ and 8″ x 10″ front trauma plates. A moisture wicking inner liner helps keep the wearer comfortable.
KDH Defense Systems, Inc.
KDH Defense Systems' ATPC-SPEAR system is the culmination of four years of research and development with the US Air Force – Special Operations Command. The ballistic shape is based on the US Special Operations SPEAR shaped ballistic panels which balance maximum coverage with operator mobility. In addition to the many standard features of the ATPC-SPEAR, it can also be used with the KDH CORELOADTM weight reduction system. The CORELOAD system allows the weight of the vest to be moved from the shoulders to the hips, similar to that of a backpack.
Mocean
A lightweight, external ballistic vest carrier is newly available from Mocean, a manufacturer of bike patrol and technical law enforcement products. Designed to accommodate most concealable ballistic panels, the Mocean carrier looks like a standard uniform shirt. It's made of Cordura nylon and is available in a range of colors to match the rest of the wearer's uniform.
Patriot3, Inc.
New from Patriot3 is the Hardline Entry Shield which offers NIJ Level IIIA protection; a concave design; lightweight mobility; and a large 14″x 4″ port for a maximum ballistic protected viewing area. The Hardline Entry Shield weighs only 16 pounds and provides full coverage from the waist up. It comes with a curved grip handle which complements the concave design and allows the operator tighter positioning behind the shield.
Point Blank Body Armor
The newest offering in Point Blank's lineup is its tri-compliant ballistic systems. Certified to meet or exceed NIJ 0101.06; revised FBI tests for controlled projectiles and the most prolific threats; and the DEA's MIL-STD-662F fragmentation requirements, the new systems include the AIIIA-1, FLXIIIA, and DXIIIA ballistic packages. The new Rapid Assault Mission (RAM-1) tactical vest (available with the AIIIA-1, FLXIIA or DXIIIA ballistic package) is made for rapid response teams which require lightweight, very flexible body armor systems. This system provides bullet stopping power against low caliber (.357 SIG V50 of 1814 feet per second) and high caliber (.44 Mag V50 of 1674 feet per second) ammunition.
The Python concealable vest, made by sister company Protective Products Enterprises, also features the AIIIA-1, FLXIIA or DXIIIA ballistic model and provides full side coverage along with a four-point fully adjustable waist and shoulder straps which help ensure proper fit to body shape. Its moisture wicking microfiber liner helps keep the wearer drier.
PROTECH
A new Quick Release tactical vest joins PROTECH's FAV MKII family of vests, enhancing existing FAV MKII options with a quad release system. Maritime users or others who need quick doffing abilities will appreciate the simple deployment handle located on the vest's center upper torso. Releasing the vest requires only a quick pull. A quad release buckle system on the vest's bottom front and shoulders allows for easy reassembly.
The FAV MKII QR carrier comes with front, back, shoulder, and 6″ x 10″ side ballistic panels, as well as external top loading plate pockets on the front and back to hold 8″ x 10″ or 10″ x 12″ Level III or IV hard armor plates.
The carrier also comes standard with six integrated long arm magazine pouches, along with a 360 degree modular attachment system which accommodates all PROTECH Tactical TP pouches and accessories. An outer cummerbund with adjustable sides and likewise adjustable shoulder and side closure systems enable a custom fit, while a shoulder area dual weapon retention system facilitates individual shooting positions.
FAV MKII QR purchasers have the option of including PROTECH's Spacer-Mesh padding system which improves both airflow and cushioning at the same time that it reduces load carrying fatigue. The system attaches to the carrier internally.
Also new from PROTECH is the Intruder G2 Type IIIA Shield which features an innovative ballistic viewport design. The shield and viewport have been independently tested to defeat a wide variety of handgun rounds.
The Intruder G2 is made of 100% unidirectional polyethylene material with a vacuum molded outer skin which provides increased durability. The ballistic shield measures 20″ x 33″ in size and weighs approximately 21 pounds.
Safariland
Safariland has launched the next generation of its American Body Armor (ABA) Xtreme line: the XT02 Series, a hybrid of Twaron, Honeywell Gold Shield, and Dyneema ballistic materials. These packages are available in Level IIA, II, and IIIA certified systems. Coming standard with ABA's Universal AJ Carrier, the XT02 Series follows the other Safariland concealable armor models' certification according to NIJ approved C1 and C5 size templates. This provides the greatest choice in production sizes. The XT02 Series is also Berry compliant, meaning it meets the Defense Department's procurement requirement (under 10 USC 2533A) for domestically produced textiles and other goods.
Also from Safariland is the Xtreme Carrier which features advanced moisture and odor management in a lightweight, sleek look. An internal liner made of X-STATIC XT2, an antimicrobial knit, repels microorganisms and moisture, reduces odor, and keeps the user cool and dry. Officer customization is achieved through a combination fourand six-point universal strap kit system to achieve desired fit.
The Xtreme Carrier features a hidden zipper for easy insertion of armor panels which are held secure by a Grip-Lok integrated panel suspension. It comes standard with front and rear tails and is offered in a variety of standard and custom agency colors, as well as in a poly/cotton blend.
The Xtreme Carrier works in conjunction with any ABA mail or female structured or unstructured ballistic package.
Top-Line Armor Systems, LLC
Top-Line's new Tactical Response Vest (TRV) was designed specifically for comfort. Maximum MOLLE coverage distributes weight loads more evenly, as well as providing more storage space. Adjustable interior padded shoulder straps and mesh interior liners add to the comfort, as do the use of optional side plate pockets which can accommodate 5″ x 8″, 6″ x 8″, and small SAPI plates. Besides comfort, however, the TRV enables better ballistic coverage by also accepting SPEAR/ CIRAS cut panels.
About the Author: Christa M. Miller (http://christammiller.com) is a freelance writer and public relations consultant based in South Carolina. She specializes in law enforcement and digital forensics issues.
This article is a contribution from articles and gear reviews for the patrol officer.  P&SN is a valued supporter of BlueSheepdog and the Blue Crew.  You can obtain a free subscription to the Police & Security News magazine by joining the Blue Crew.