A good field training program can make your police department a great place to work. The program sets the tone for the new officer, and the lessons taught to make an impression that lasts their entire career.
A field training program that sets expectations high for the recruit officers, offers excellent training and reinforces ethical courage, will produce exceptional police officers and will help ensure the department is an enjoyable place to work for years to come.
Traits of a Good FTO
The burden of training these recruits, and instilling the values of the department in them, fall on the field training officer. So, what qualities should a police officer have that will make him or her a good field training officer? The following is a list of qualities that a good field training officer will have.
Professional demeanor
Positive attitude
Excellent communication skills
Self-motivated
Role model for other officers
Flexible
Being a professional incorporates most of the traits I consider to be essential for a field training officer. A professional police officer makes sound, ethical decisions with a need for only minimal supervision. A professional police officer has a high level of self-initiated activity, and are often seen as a leader. Professional officers also stay current on new laws and case law as it develops. A professional also seeks advanced training to enhance their ability to do the job.
An established track record with the department is also necessary. Many departments require three years of experience prior to assignment as a field training officer. Three years is normally enough time for the department to spot officers with poor attitudes, bad decision-making skills, or are discipline problems.
The Selection Process
How does your agency select field training officers? Is there a formalized procedure, or is it a seemingly random assignment?
Some police departments have a standardized process for the selection of officers for every specialized unit. Often, these departments are larger agencies with collective bargaining agreements in place. However, a lot of departments, especially small to medium-sized agencies, do not have a standardized procedure for appointing field training officers.
A standardized process benefits the department in two ways:
by ensuring the best candidates are selected, and
by enhancing morale as every officer interested in the position can apply and know the selection process is fair.
Each department must find a process that works for its needs. Many agencies use a process like the one described in this article.
Post the Announcement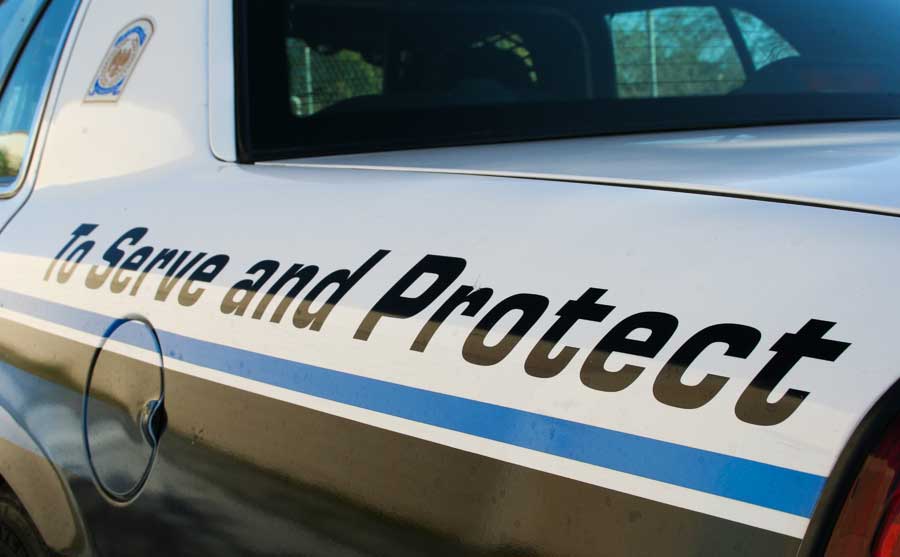 A written announcement of the opening of a field training officer position should be posted in the common areas of the department. The use of e-mail to disseminate the announcement is good, but I suggest only supplemental to an actual printed announcement hung in the roll-call room, break rooms, etc.
The announcement should state the job description, eligibility requirements, and compensation. The announcement should require an interested officer to submit an application or letter of interest to the appropriate administrator by a specific date. Be sure to include any important information regarding lateral hires. For example, if someone only has two years with your department, but eight years with another agency, will the total time count toward eligibility?
Initial Review of Applicants
An initial review of the applications should be made to ensure that every police officer making an application for the position meets the minimum requirements. Additionally, information such as prior disciplinary actions against the officer should be noted.
Written Testing
Few departments require a written test for appointment to the field training program. However, a written test can be a valuable tool in identifying which officers have stayed current in case law, department policies, search and seizure, use of force, etc. A well-written test is also objective and does not rely on interpretation by evaluators.
Oral Board
An oral interview of the applicants should be done in using a panel or board of evaluators. Use a standard number, and use pre-formatted questions. Each of the evaluators should have a copy of the questions, and instructions on how to score answers.
Glenn F. Kaminsky, in the book The Field Training Concept in Criminal Justice Agencies
, states that there are three types of questions that should be presented to the candidates during the oral board.
Questions to determine job knowledge.
Questions to determine attitude, decision-making skills, and communication skills.
Questions to ascertain the applicant's reactions to scenarios designed to emulate possible situations an FTO may encounter.
In his book, Kaminsky offers several excellent scenarios to use in an oral board. One of the things I like to try to determine is how well a potential FTO will work with a problem recruit. Is the candidate someone who will become frustrated easily? Or will he or she demonstrate patience and understanding with a recruit who is having problems?
Formulation of the Final List
Based on each of the prior steps, each candidate's application should be scored. The scoring system is largely irrelevant, as long as it is standardized so everyone knows the process beforehand, and all of the applicants are evaluated based on their performance.
Once the scoring is complete, the applicants should be ranked, and the top applicants sent to the appropriate administrator for selection.
This is, of course, just a general outline. If your department does something different, let me hear about it in the comments section below.
One of the reasons why you might be selecting new officers for the field training program might be related to the current FTOs. I encourage everyone to read our article on FTO burnout.