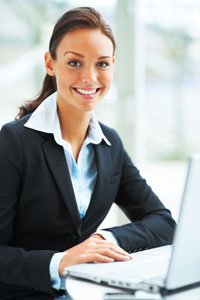 Last year (2012), the U.S. Census Bureau reported about 30% of Americans ages 25 and older had a bachelor's degree. Commenting on the data recorded in March 2011, Census Bureau Director Robert Groves said, "This is an important milestone in our history. For many people, education is a sure path to a prosperous life. The more education people have, the more likely they are to have a job and earn more money, particularly for individuals who hold a bachelor's degree."
Census data show police officers mirror this nationwide trend. About 27% (or 175,280) have bachelor's degrees and 52% (or 335,960) have some college education or an associate degree. The data collected by the U.S. Census Bureau for its 2006-2010 American Community Survey is found in the Equal Employment Opportunity (EEO) Tabulation available via American FactFinder.
At minimum, the Bureau of Labor Statistics reports that police applicants usually must have a high school education or GED and graduate from their agency's training academy. Many agencies require some college course work, but relatively few require a college degree.
Whether or not the requirement exists, police officers of varying ranks increasingly are seeking postsecondary education for many reasons.
Recommended, but Seldom Required
As mentioned, for some in policing, a bachelor's degree is not optional. For instance, bachelor's degrees have been required of all new hires at the Arlington, TX, Police Department, since 1999.
Seventy-four other police agencies which require a four year degree are listed on the Web site of the Police Association for College Education (PACE). Since 1970, the mission of PACE has been to advance the quality of police agencies and services through police officers, by encouraging and facilitating a minimum education level of a four year college degree for officers.
A bachelor's degree was also recommended by three national panels from 1967 to 1974: the President's Commission on Law Enforcement and the Administration of Justice; the National Advisory Commission on Criminal Justice Standards and Goals; and the American Bar Association Project on Standards for Criminal Justice. Diana Bruns, Ph.D., who is the college of health and human services interim dean and a criminal justice professor at Southeast Missouri State University, references these panels in "Reflections from the One Percent of Local Police Departments with Mandatory Four-Year Degree Requirements for New Hires: Are They Diamonds in the Rough?" (2010) Southwest Journal of Criminal Justice, Vol. 7 (1), pgs. 87-108.
As the title of Bruns' paper states, less than one percent of departments require a four year degree. According to the Bureau of Justice Statistics, that was true in 2003 and 2007. A 2010 BJS publication, which is the BJS's latest publication looking at local police departments, shows that, in 2007, about three in ten local police officers worked for a department requiring new officers to have some college education. (See here.)
Bruns suggests, "The one percent of police departments requiring degrees should be recognized and celebrated for their efforts in being role models and leaders in bringing about professionalism. They are entities which truly should be considered as diamonds in the rough."
She adds that, although many law enforcement agencies have low minimum entry level educational standards, their candidate pools generally include candidates with bachelor's degrees and advanced degrees.
Agency Advantages
Theron Bowman, formerly the chief of the Arlington Police Department and now deputy city manager in Arlington, Texas, outlined some of the benefits to agencies requiring four year degrees. (Bowman himself has a master of public administration and doctorate of urban and public administration.) His article, "Educate to Elevate – Academics have pushed our department to a new level of professionalism and innovation," appeared in the Texas Police Journal in November 2002 and lists the following benefits: better behavioral and performance characteristics; fewer on-the-job injuries and assaults; fewer disciplinary actions from accidents and force allegations; less use ofsick time; greater acceptance of minorities; decrease in dogmatism, authoritarianism, rigidity and conservatism; fewer citizen complaints; promotion of higher aspirations; and enhancement of minority recruitment.
Overall, Paulette Laubsch, DPA, Associate Professor at Fairleigh Dickinson University, says agencies which have officers with college degrees have more complete officers. Laubsch joined the full-time faculty of Fairleigh Dickinson University in August 2001 after retiring from the State of New Jersey Department of Labor with more than 31 years of service. "Officers are aware of the different demographics in the area," she says. "They are able to deal with issues in a logical manner. They learn how to deal with diverse groups of people because generally the classroom is more diverse."
Increasing Marketability
In today's tight job market, agencies have the benefit of being more selective. Laubsch says academic degrees often become screening tools agencies put in place when they have a large pool of candidates from which to choose. In these cases, candidates without degrees may not be considered for a job.
Bureau of Labor Statistics (BLS) employment projections show projected growth for patrol officers from 2010 to 2020 is three to nine percent (slower than average) and the number of projected openings is 249,400 jobs (due to replacement and growth). BLS projected growth for first line supervisors of police and detectives from 2010 to 2020 shows little or no change (minus two to two percent) and the number of projected openings is 38,700 jobs. These numbers indicate the job market will continue to be competitive.
"To set yourself up against the competition, you definitely want to try to get as much advanced education as possible," says James Henderson, who chairs the College of Criminal Justice and Security at the University of Phoenix Southern California Campus. "Truly, employers within the criminal justice and security fields are looking for employees who can make an impact in their organization. The days of having an associate's degree to set yourself apart are gone. The era of obtaining a bachelor's or master's degree is here."
Henderson is an elected board member for the Eta Theta Chapter of the National Criminal Justice Honor Society. He is a former master police officer with the Palm Springs, CA, Police Department and a U.S. Army veteran.
Ultimately, he says, "people want to advance and get leadership positions. The way you do that is not only by learning the technical skills in the field, but by advancing the soft skills which within our model is learning team based. You're going to work with a learning team, so you're going to collaborate. You're going to know how to problem solve. You're going to develop your communication skills. That's really the value of getting a degree – it makes you not only a whole person, but a valuable asset as an employee."
By dedicating themselves to self-improvement, Henderson says officers also demonstrate an ability to commit to something and take on responsibility.
Paving a Career Path
As John Dyer thought about moving up in his career, he realized he needed to be more well-rounded. Working as a sergeant on Whidbey Island in Washington, he had three associate degrees and thousands of training hours, but felt he still had a lot to learn.
The 28 year policing veteran credits the bachelor's degree he earned online four years ago from Ashford University, based in Clinton, IA, for helping him become chief of police in Rifle, CO, last year (2012). "When you become a sergeant, lieutenant, or captain, you start dealing less and less with police matters," he says. "Your police work is not going to give you the training and experience you need for that. Especially as you get into a chief's position, you're going to be dealing almost exclusively with managing an organization so that people under you are doing their jobs effectively."
That's where college education comes in, he says. "If you don't have that learning, then you're not going to be as beneficial as you can be to that department," he says.
As a chief who plans to attain a master's degree, he encourages his 22 member staff to think two promotions ahead. With more education, he says they can have a broader perspective on how their division fits within their community.
That, he says, both makes them more effective in their current jobs and prepares them for promotion. When sergeants have a bachelor's degree, Dyer encourages them to look at getting a master's. "If you're going to make police work a career, it's critical you continue your education," he tells them.
More Money
As the Census Bureau director said, college degrees can mean more money. That's true at the start of a career and when it comes time for a promotion.
How much police officers earn as they begin their career is illustrated on a poster advertising the LAPD entrance exam which was held at the University of Phoenix Ontario Learning Center in 2012. Police Officer I pay starts at $46,583. Candidates with 60 college semester credits and a GPA higher than 2.0 start at $48,462, and candidates with
a bachelor of arts or bachelor of science degree start at $50,342. In addition to education, starting salary is based on military and prior law enforcement experience.
The Bureau of Labor Statistics shows the earning differences as officers move up the ranks. Looking at 2011, the median wages for patrol officers were $26.07 hourly and $54,230 annually. For detectives, wages were $34.51 hourly and $71,770 annually. First line supervisors are listed at $37.45 hourly and $77,890 annually.
Academics vs. Training
A college education differs from police academy training. "In state and large local police departments, recruits get training in their agency's police academy," the Bureau of Labor Statistics describes. "In small agencies, recruits often attend a regional or state academy. Training includes classroom instruction in constitutional law, civil rights, state laws and local ordinances, and police ethics. Recruits also receive training and supervised experience in areas such as patrol, traffic control, use of firearms, self-defense, first aid, and emergency response."
John G. Peters, Jr., Ph.D., of John G. Peters, Jr. & Associates, says training typically addresses the vocational aspects while college courses provide a broader picture of the criminal justice field. Peters is also the president and chief learning officer of the Institute for the Prevention and Management of In-Custody Deaths Inc. He has served in training advisory roles for the AMTRAK Police Department; the United States Secret Service; and various international, county and local law enforcement agencies. He is an adjunct professor at the University of Phoenix's College of Criminal Justice and Security.
"You get the breadth, the depth and, in some cases, an application can be made from what is learned in college," Peters says, "but I think the day to day, stopping cars, and officer safety are more vocationally oriented and that's where the academy comes into play."
In both settings, he says the enhancement of critical thinking is important. "I think many colleges talk about helping develop critical thinking, but don't always," he says. "Conversely, many academy instructional designers don't conscientiously think about the aspect of critical thinking when designing courses, but they usually do a good job of teaching it in courses such as officer safety."
In college, he says, students have more opportunity to hone their writing and presentation skills. Officers often write reports because they are required to, but learning to write a report which a third person could understand is incredibly valuable, he says. Presentation skills can help officers testify in court, make requests of the city council, get word out to the media and even share information or make requests within the police department.
"If you can't articulate what you're trying to convince someone about, or you can't articulatewhat took place, or you can't make a strong argument for your position, that will all go against you in the short and long term" he says.
Overall knowledge also increases with college education, he says.
Lifelong Learning
Peters references a common saying: "The more you learn, the more you can learn." A goal at either college or the academy should be lifelong learning, he says. "Once you get into the groove of learning and really loving to learn, I think you then know how to look up things and digest things," he explains. As an example, he says, instead of accepting product literature from a manufacturer at face value, someone in the groove of learning may do more research.
Peters has an associate degree, a bachelor of science, master of science, master of business administration, doctor of philosophy, and a California Preliminary Career Technical Educational Teaching Credential. "Once I got into the educational system, I found that I really liked it and I found that I could do pretty well at it, then I continued on," he says.
Being in a class with other officers from other agencies, Peters gained insight he says he wouldn't have gotten otherwise. Years ago, he remembers sharing his insight with command staff only to hear "you college kids are all alike." Peters acknowledges some administrators look favorably upon education, but some do not. He personally does not advocate bachelor's degree being required of
all police officers. That said, Peters does advocate college education for command staff, he says, "because it's going to open up the world."
About the Author: Rebecca Kanable is a freelance writer specializing in law enforcement topics. She can be reached at kanable@charter.net.