Barely two months into 2015, and we have two police officers, from different large police agencies, criminally charged for the reckless or negligent killing of another human being. Sadly, I have to agree with the criminal complaints and I'll explain.
The Oath of Office
When you swore the oath to become a police officer, you entered a profession with tenants that call you to rise above the expectations of the rest of society. That oath puts a spotlight on you both on and off-duty, because a free nation demands that those who the people have given authority to arrest, be free from immorality, incompetence, and illegal nature.
When the office of police officer is carried out with integrity and zeal for justice, the entire community proudly proclaims it's just and honorable nature. When the office is misused or abused, the community properly excoriates those who have violated such a sacred trust. That trust is also held by the officers you work for, and a failure to uphold that standard of your oath rightly brings a higher level of scrutiny because of the higher level of trust.
Pennsylvania State Police Training Death
Corporal Richard Schroeter, a decorated 20-year veteran of the Pennsylvania State Police, was just charged with (5) counts of Reckless Endangerment, high misdemeanors in Pennsylvania, for the shooting death of a fellow Trooper. Corporal Schroeter was a veteran officer, and highly qualified firearms instructor, but in a moment of poor decision-making he fired his pistol in a training session and killed Trooper David Kedra.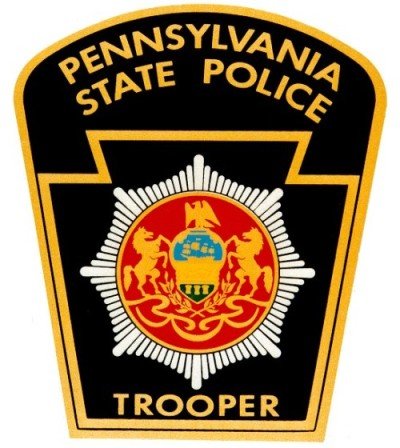 Schroeter was explaining the firearm's mechanism to the class (of five Troopers), when he pulled the trigger, discharging his pistol and killing 26-year old Trooper Kedra instantly. Corporal Schroeter had failed to properly clear his duty firearm, and was pointing the pistol in the direction of Trooper Kedra.
The District Attorney took the case to a Grand Jury with the options of homicide, involuntary manslaughter and reckless endangerment. The Grand Jury rejected the felony charges, but indicted Corporal Schroeter on (5) counts of Reckless Endangerment, a Misdemeanor punishable by up to (2) years in jail for each count.
The Montgomery County District Attorney explained that Corporal Schroeter, "breached routine, yet critical, safety protocol by failing to visually and physically check to ensure his weapon was unloaded, failing to obtain confirmation from another that his firearm was not loaded, and failing to point his weapon away from the direction of everyone present (including Trooper Kedra)".
Trooper Kedra had been a State Policeman for just over 2 years, and the procession at his funeral included over 1000 officers. But it never should have happened! Corporal Schroeter's attorney stated that Schroeter was "wracked in remorse" over the tragedy, and I have no doubt to believe those words barely touch the emotions and feelings of that dedicated servant.
Yet, another officer is dead, and his family goes without, because the proper safety protocol was not followed. It really is unfathomable when you get down to it, and think on this tragedy. Why would you point a real firearm in the direction of anyone else during training?
Cardinal Rule of Firearm Safety
One of the Cardinal Rules of Firearms says – "Do not point your firearm at anything you are not willing to kill or destroy"! That doesn't say, "unless you're in training". It's an absolute rule – NEVER!
It is unclear what type of pistol Corporal Schroeter fired, as the PSP are currently in a transition from Glock 21, .45 ACP pistols, to Sig Sauer P227, .45 ACP pistols. Regardless, the firearm is not at fault here, but the careless acts of what had been a dedicated and valued member of a respectable police agency.
"This is one of the hardest things for this department to go through, but I believe the charges recommended by the grand jury are appropriate," said Marcus Brown, the acting commissioner of the Pennsylvania State Police. That horrible revelation is one that every PSP member must be feeling, that one of their own should go to trial for the death of another one of their own.
As of 2011 the Pennsylvania State Police fielded 4,677 State Troopers with more than 1,600 civilian support staff. These tragedies can happen anywhere, not just with the "Billy Bob's" in the police world, but we must do everything in our power to stop them.
If you are in the station, or at a training session, and you see a safety violation, do you have the courage to speak up and demand that action cease? You should get a knot in your stomach when you see these safety violations, just like you do when you watch dash cam videos of officers being attacked or killed. Rank and years of service should leave room when a safety violation endangers others.
Have you had an experience where you spoke up to correct a dangerous wrong? If so, please leave a comment so others can be encouraged to do the same. 
NYPD Newbie Accidentally Kills 
The New York City Police Department has been in the news quite a bit recently, and not a lot of it has been good in the eyes of the media or citizens. From questionable "stop-and-frisk" policies, to Muslim surveillance, to the "choke" hold death on Staten Island, the NYPD has received a bloody nose.
Now, add to it rookie police officer Peter Liang who fired into a darkened stairwell at a Brooklyn public housing complex, accidentally killing 28-year old Akai Gurley, who had been waiting for an elevator. Officer Lynch has been indicted in that death after the Medical Examiner ruled the shooting a homicide.
The tragedy surrounds the NYPD decision to send rookies into some of the most crime-ridden parts of the city to provide additional police services. On one side of the coin, adding reinforcements to a high crime area sounds like a good problem solving plan. However, on the other side of the coin is the realization that the officers being thrown into the fire are the ones with the least amount of experience in hostile and critical incidents. It is almost a perfect recipe for disaster.
The NYPD union representative points out, "The fact that he was assigned to patrol one of the most dangerous housing projects in New York City must be considered among the circumstances of this tragic accident".
Liang and his partner were patrolling the Louis Pink Houses, a public housing development in a not-so-nice Brooklyn neighborhood, on Nov. 20, 2014. The housing project, where Gurley's friend lives, had been the scene of a recent shooting, robberies and assaults, so NYPD had sent in the rookies to help out.
As Liang and his partner descended onto an eighth-floor landing, Gurley and a woman opened a door into the seventh-floor landing, after giving up their wait for the elevator. The lights were burned out in the stairwell, prompting both officers to use flashlights. The officers were about 14 feet away from Gurley at this initial contact.
For unknown reasons Officer Liang had his gun drawn, and when he got to about 10 feet from Gurley he apparently accidentally fired a shot that struck Gurley in the chest. Gurley and the woman made it down two flights of stairs after he was shot, until he collapsed on the fifth-floor landing and lost consciousness. He was transported to a hospital but died.
Cardinal Rule of Firearm Safety
One of the Cardinal Rules Firearm Safety – "Keep your finger off the trigger until you are ready to fire".
I believe rookie Officer Liang had his finger was on the trigger, and his training and experience were so lacking in the realities of real-life dangerous encounters that a simple startle reflex brought on another avoidable tragedy. It is unclear what firearm Officer Liang was using, as from what I've read NYPD officers have a choice between the 9mm Glock 19 or SIG Sauer P226.
Either way, the NYPD firearms are mandated to have the NY-2, 12-pound trigger installed! Being a Glock Armorer I can tell you that it requires a serious effort to fire a Glock with the NY-2 trigger installed. For that reason alone, I think Officer Liang is going to face a serious uphill battle in his defense.
Those triggers were specifically designed for use in NYPD pistols for the very reason of preventing what happened with Officer Liang. As sick as it is, NYPD has done the accounting and figured out that a dead cop (who may not have been quick enough on the trigger) is only going to cost a few hundred thousand dollars. A dead citizen (from an officer who was too quick on the trigger) is likely going to cost the Big Apple millions! In a 2004 police involved shooting, 19-year-old Timothy Stansbury was shot dead by a startled officer on a Brooklyn rooftop of a housing complex. Stansbury's family received a $2 million settlement from New York City for that death.
Apparently NYPD, the nation's biggest police department, is changing how rookie officers are used fresh out of the academy to give them more training and time with more senior officers. You would think they would have already learned those hard lessons, from the murdered rookies of the 1970's, but it seems working in the Big Apple means you're a number in the big machine – easily misplaced.
NYPD has an astounding $4.8 billion annual budget, with nearly 50,000 employees, but is not immune to the tragic failings of personnel assignments and training deficiencies!
A Final Look at Lessons Learned
Both of these shootings are tragic. I have no doubt that both of these officers are extremely remorseful for the negligent deaths at their hands. I also have no doubt that neither officer went into their shift considering that the events of that shift would end their career and cause their prosecution.
In one case you have a veteran officer an instructor unbelievably fail to perform a basic safety check. In the other you have a rookie thrust into the crime-infested pit, with barely the Academy under his belt.
In the first case we have a veteran officer falling prey to complacency in performing such a basic and fundamental firearm safety procedure. In the second case we have a rookie officer thrust into a very dangerous place and overlooking another fundamental firearm safety procedure. Both result in tragic, and unnecessary deaths.
Though the circumstances are drastically different, and the service years could not be more opposing, the common denominator in both of these tragic killings is the failure to fully appreciate the constant diligence required when presenting firearms in the presence of others. I would also add that the training or lack thereof is likely a culprit as well.
What You Can Do
Firearms training should burn a permanent standard in the mind of the student that reminds them that there is no time to casually handle a firearm. At the same time, firearms training cannot be about punching holes in a paper target and calling it good. We should not be training officers to shoot! We should be training officers how to survive a deadly force encounter!
The BlueSheepDog crew have long preached about the importance of firearms training, and carrying a firearm while off-duty. We also strongly advocate officers carry a back-up firearm while on duty. In fact, we recommend having a firearm nearby no matter where you are at, even while you are at home. All of that means nothing the first time you carelessly handle a firearm.
We fully understand and appreciate that some agencies (small or large) fail to provide enough adequate training to their officers – even in the incredibly important area of firearms. It is unbelievably common for most agencies to "qualify" officers on their weapons just once a year, and offer no additional training time or ammunition for training outside of the "official" annual training.
I guess it should be no wonder that in too many police involved shootings, the officers do not perform very well in accurate shot placement. As the saying goes:
"you will not rise to the occasion, but will instead fall to the level of your training (preparation)."
Despite the just judgements against departments that fail to adequately train their officers, I would put just as much light on the officers who fail to train themselves. The BlueSheepDog crew have talked a lot about personal training time. We're talking about your life! Doesn't that earn enough importance to justify the personal expense?
Maybe you can't afford a couple of boxes of ammo each month, but you can't afford not to train even more! Dry firing can be an amazing teaching tool for consistent trigger pull, and muscle memory with most firearms (check your manual). Repetitive draws from the holster should be a must for every officer. If you have not performed at least 1,000 "proper" draws you are not proficient.
A Proper Firearm Draw Includes:
Proper grip of the handle in the holster
Proper manipulation of the safety features
Proper withdraw of the firearm out straight up out of the holster with no snags
Proper indexing of the trigger finger
Proper delivery of the firearm to the middle of the body
Proper mating of the support hand to the grip
Finally, proper extension of the arms to sight picture
The sight picture should be almost exact each time you extend, without much pistol movement.
Check out other BlueSheepDog articles related to this discussion: