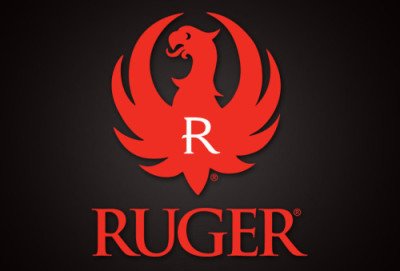 Ruger has been on fire in recent years, not only selling millions of existing firearms but also producing multiple lines of new firearms as well. Recently Ruger announced their new LCR in .327 Magnum. Though Ruger has long since expanded beyond the single action revolvers that made them famous, they still have a passion for the wheel gun.
The new LCR .327 Magnum will combine all of the engineering mastery that Ruger has to offer, including the mixture of high-grade steel and polymer. The LCR .327 Magnum is a combination of lightweight, slim features, with a decent punch. The real test, will be if the LCR .327 Magnum will be able to capitalize on a round that showed interesting promise at its release, but has since found itself somewhat on the fringe. Had Ruger produced the LCR .327 Magnum 7 years ago, this article could have had an entirely different context.
Ruger LCR .327 Magnum
The Ruger LCR .327 Magnum is really a nice, compact revolver with great potential. I believe the LCR .327 Magnum has a serious place for CCW, home defense, back-up or off-duty purposes. The lightweight, and slim features of the LCR . 327 Magnum are tailored to a CCW purpose, and the .327 Magnum round shows enough potential to be seriously considered for self-defense. The polymer frame reduces weight, while the enhanced cam on the trigger assures smooth and consistent trigger pulls. The enclosed hammer ensures no snagging on clothes, and also provides the LCR a sleek appearance.
The six-shot capacity is a definite consideration, as that hovers near the bottom of what I and many would consider acceptable. If you go out with a revolver, you had better be a good shot and very familiar with your firearm. Home defense also requires a firearm that provides assured reliability. Complicated safeties, or other functions are not ideal when you are surprised by a deadly threat and need to act immediately. Revolvers are historically very reliable in function, as the cylinder systems have been perfected. A shooter simply needs to grab, point, and shoot.
In addition, I think officers allowed to carry back-up firearms of their choice would be making a good choice in the LCR .327 Magnum. The same reliability of a revolver could be extremely beneficial if the primary semi-auto has gone down to a malfunction. The slim features of the .327 Magnum provide several carry options for officers, including; ankle, pocket, body armor, and grab bag.
The BlueSheepDog staff have often advocated for back-up and off-duty carry. I carry the [easyazon_link identifier="B00GXZEZDY" locale="US" tag="bluesheecom-20″]Glock 27[/easyazon_link] on-duty, as a back-up to my duty [easyazon_link identifier="B000NJXWBM" locale="US" tag="bluesheecom-20″]Glock 22[/easyazon_link]. I appreciate the ability to use the same magazines from my duty pistol in my back-up pistol. However, the Glock 27 is a bit bulky on my body armor.
Ruger LCR .327 Magnum Features
Polymer Fire Control Housing – Patent pending, keeps components in proper positions, reduces weight significantly, and helps reduce recoil
Patented Cam – Friction reducing design for smooth, non-stacking trigger pull
Frame Material – Blackened 400 series stainless steel
Monolithic Frame – Supports cylinder and barrel
Grip Peg – Allows a variety of grip styles. Standard model has a Hogue® Tamer™ grip
Optional Grip – LCR also available with Crimson Trace® Lasergrips®
LCRx™ models feature an external hammer that allows firing in single-action mode.
Note: Some speed loaders may not be compatible with Crimson Trace® models
Soft Carrying Case – Included.
Ruger LCR .327 Magnum Specifications
Barrel Material: Stainless Steel
Barrel Finish: Matte Black, Synergistic Hard Coat
Cylinder Material: High-strength fluted stainless steel
Cylinder Finish: Ionbond Diamondblack™
Grip: [easyazon_link identifier="B000JVQPBI" locale="US" tag="bluesheecom-20″]Hogue® Tamer™ Monogrip®[/easyazon_link]
Frame Material: High-strength polymer
Front Sight: Replaceable, Pinned Ramp
Rear Sight: U-Notch Integral

Overall Length: 6.50″

Barrel Length: 1.87″ 

Height: 4.50″
Width: 1.28″
Weight: 17 oz.
Capacity: 6
Twist: 1:16″ RH
Grooves: 6
MA & CA – Non-compliant
MSRP: $619.00.
.327 Federal Magnum
The .327 Federal Magnum cartridge was first introduced in 2008, and was based upon the .32 H&R Magnum round. Designed with a 1/8″ longer case, better metallurgy, and thickened case walls, the .327 Magnum is able to load hotter charges than the H&R round, raising the effectiveness and potential as a self-defense round.
The .327 Magnum came about due to many shooters avoiding .357 Magnum due to its impressive recoil and muzzle rise. That left .38 Special, which many do not feel comfortable using as a self-defense round due to underperformance. The .32 H&R Magnum was intended to provide an option with less recoil and muzzle rise, but the design prevented the pressures needed to provide the round a satisfactory self-defense nod.
This is where .327 Federal Magnum came into play. As the firearm market began to soar in the 1990's, the revolver (which had lost serious footing to new semi-auto pistols) also began to see a surge. Manufacturers realized that entirely new markets of customers were opening, and the available options did not cover the needs and demands. The .327 Magnum was up-built to withstand a respectable powder load, producing numbers that are noteworthy for self-defense, while at the same time having around 30% less recoil and muzzle rise than the powerful .357 Magnum.
What are your thoughts on revolver carry? Does the Ruger LCR .327 Magnum reach the bar?