Welcome to BlueSheepdog.com, your source for free law enforcement training, information and reviews.  Let us introduce the site to you…
Training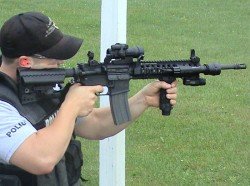 Although we fully believe in the concept that the more you sweat in training, the less you bleed on the street, we actually think it should be painless to locate and access quality law enforcement training on the 'net.  That is our first mission at BlueSheepdog:  provide information the street cop can use.
BlueSheepdog.com attempts to help officers by providing a wealth of information in all kinds of formats.  Our cadre of  writers are all dedicated law enforcement professionals with many years of experience in diverse specialties.
The blog contains frequent updates with shorter training tips and information, while more in-depth articles and videos can be found under one of five headings:  DUI training, field training, firearms training, general training and officer safety training.
Some of the videos will literally have your heart racing as the encounter unfolds.  Consider the training implications for this video as a pursuit terminates and the suspect rushes officers with a butcher knife.  What about this one where a deputy was in a fight for his life with an armed gunman at about 4 am.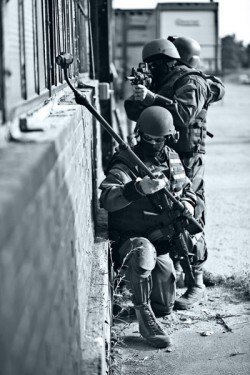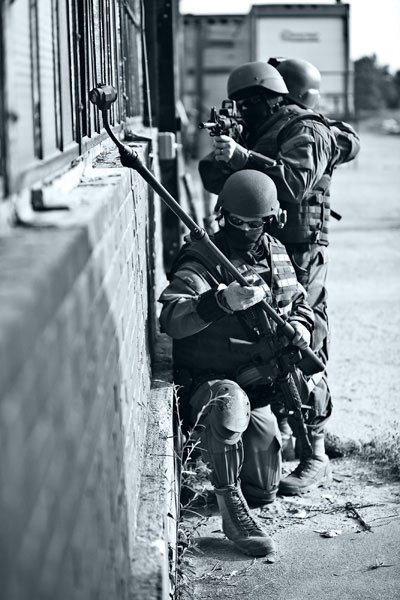 Reviews
Our second core mission is to provide you with no-BS reviews of gear and firearms.  Cops don't make a lot of money, and you
likely don't have the desire to waste any of it on inferior gear.  If something sucks, we'll tell you.  Likewise, when something surpasses expectations we will gladly pass that along as well.
Currently, our reviews are categorized as firearms reviews, flashlight reviews and all other gear reviews.